Never miss a mint on
Solana

 !

NFT SOLANA Calendar keeps you updated with the most promising NFTs projects released on Solana.

KIKI | BOUBA NFT
15 November 2021 | 1:00 PM
UTC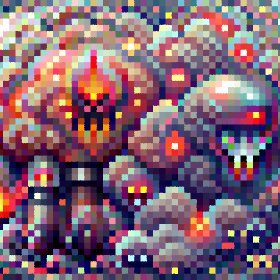 KIKI | BOUBA is a Generative AI NFT series on Solana replicating the Bouba/Kiki effect: the phenomenon of non-arbitrary mental mapping between speech sounds and the visual shape of objects discovered in 1929 by German psychologist Wolfgang Köhler, and present in a number of languages and cultures.
Discord : ?
Mint : 0.5 SOL
Supply : 200
Twitter : @kikiboubas
Website : https://kiki.bouba.xyz/