Never miss a mint on
Solana

 !

NFT SOLANA Calendar keeps you updated with the most promising NFTs projects released on Solana.

Station Twelve Space Pods NFT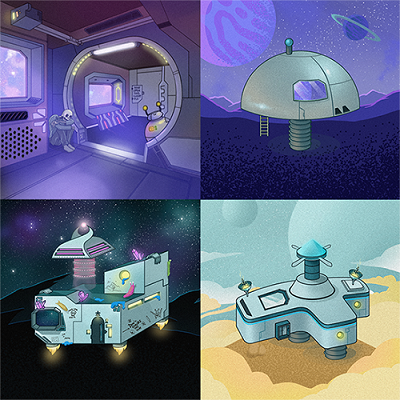 5,000 space-themed virtual real estate NFTs distributed across 8 different planets within the Station Twelve solar system.
Station Twelve is the solar system's premier galactic real estate manufacturer. Whether it's an elevated property on one of our solar system's many planets, a space RV, or a pod attached to an asteroid in a beautiful nebula, Station Twelve has options for any galactic citizen's primary residence or home away from home. Pods vary in model and rarity and will be available on each of the 8 planets. They also come equipped with an underground bunker to display your NFTs.
• 5,000 Space Pods (galactic real estate)
• Limited edition set of 200 Key Cards (for first access to station events and future NFT drops)
Discord : https://discord.gg/nVBne96wzD
Mint : 1 SOL
Supply : 5 000
Twitter : @station12NFT
Website : https://station12.io/