Never miss a mint on
Solana

 !

NFT SOLANA Calendar keeps you updated with the most promising NFTs projects released on Solana.

Solana Hounds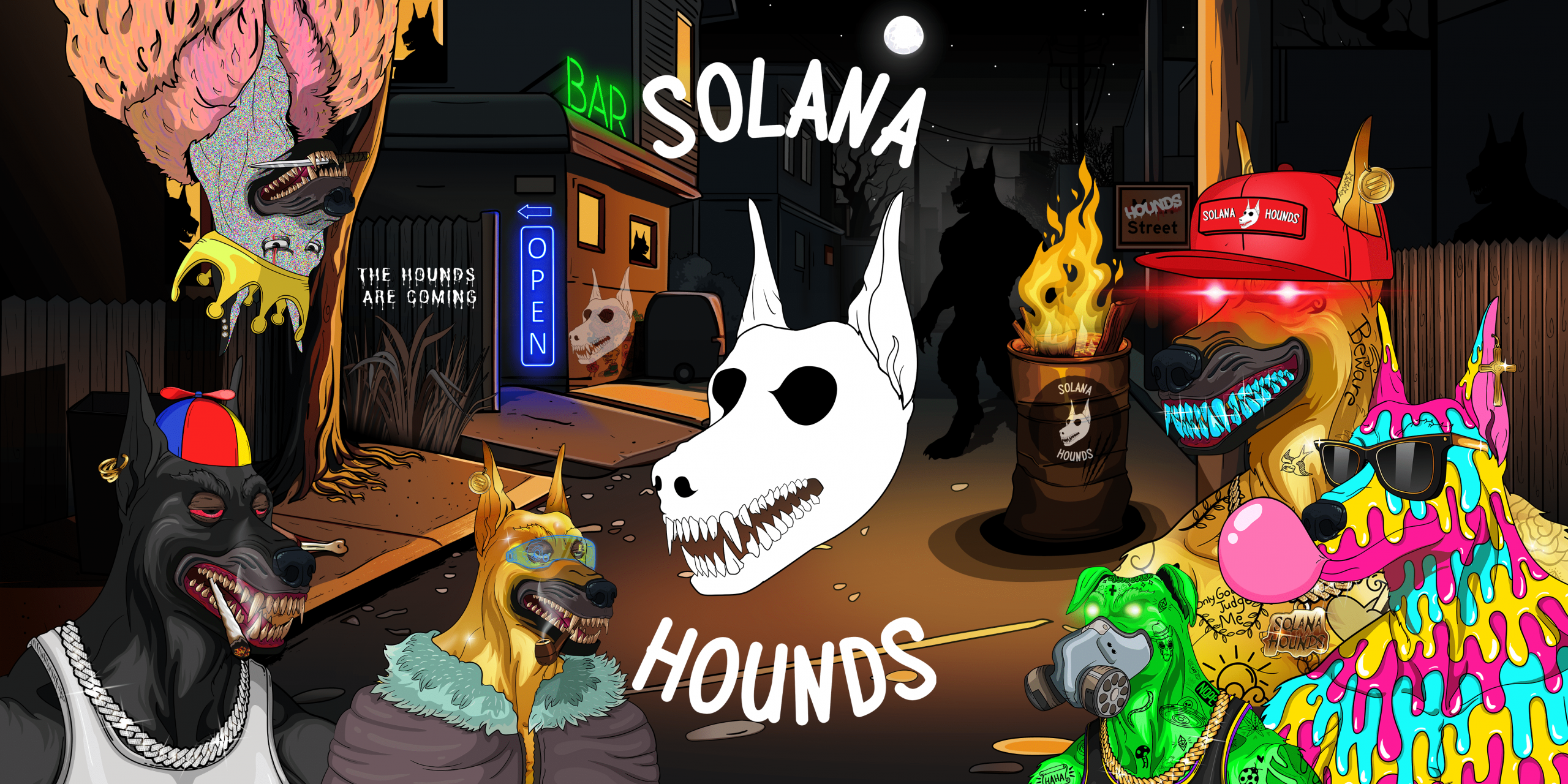 In the post-apocalyptic aftermath of a nuclear war, a group of hounds roamed the streets of Los Angeles, scavenging for food and shelter. The hounds were survivors of the catastrophic event, and had to rely on their wits and instincts to survive the harsh conditions. As time passed, the hound developed an affinity for the wallets of Solana holders. This was because the holders were able to provide the hounds with basic resources and protection. The hounds fiercely protected the wallets of Solana Holders as a reward for their kindness. Despite the struggles of existing in a post-apocalyptic wasteland, the hounds eventually managed to rebuild their lives. They formed a close-knit community, dedicated to protecting the wallets of Solana holders. In the end, the hounds found a place for themselves in the new world, and their loyalty to their holders was rewarded.
Discord: https://discord.gg/solanahounds
Mint: TBA
Supply: TBA
Twitter: @SolanaHounds
Website: https://solanahounds.com/