Never miss a mint on
Solana

 !

NFT SOLANA Calendar keeps you updated with the most promising NFTs projects released on Solana.

Galactic Octoborgz Solana Adventure NFT
6 March 2022 | 8:00 PM
UTC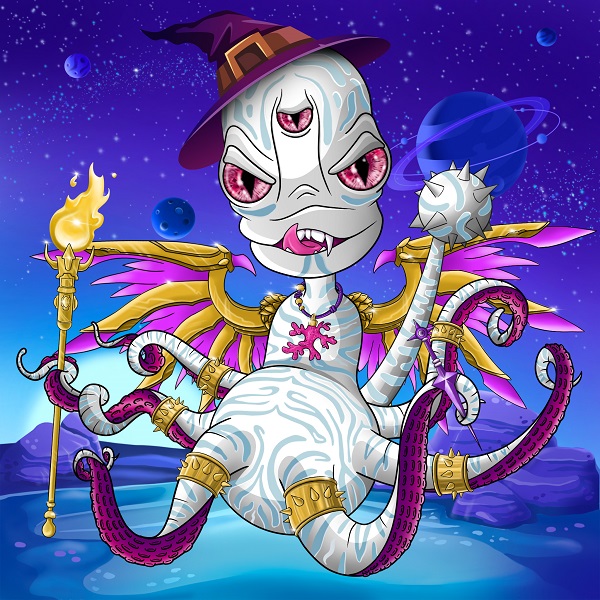 GOSA; is an NFT collection built using Solana Blockchain, consisting of 8888 NFT's as Genesis Collection. This Collection includes 4444 Organics and 4444 Robots.
Using a Breeding Mechanism, "The Cyborg Species" will be included in the GOSA ecosystem, initially consisting of 2 different species: Organics and Robots. The Cyborg Race, which will play a vital role in the future of the GOSA ecosystem, will consist of 1814 NFT assets in case all transformations occur.
You can get new generation Cyborg NFT's, which are not included in the GENESIS collection and are available in limited numbers, by BREEDING your Organic and Robot NFTs that you will have after the Mint process.
With the Breeding Method, apart from creating new NFT Assets with your Octoborgz, you can INCREASE the Tiers of your NFTs up to the Highest Tier.
KEY FEATURES OF THE GOSA NFT COLLECTION
We have gathered the unique features of our collection under 4 main titles
1.BREEDING
Positive effect on Floor prices with the decrease of Supply as a result of Deflationary Breeding Mechanism
Tier Upgrade with the Same Species Breeding Mechanism
Evolve to Cyborgs with the Cross Species Breeding Mechanism
2.ART
Our collection consists of 4444 Organic, 4444 Robot and additionally 1814 Cyborg NFT's can be evolved by the Breeding Mechanism.
Our drawings, created with 9 months of effort, consist of 924 Traits. It makes our collection unique and created from billions of possibilities with Generative Art.
There are 7 Tiers in total in our Organic and Robot NFTs. There are totals of 3 tiers in our Cyborg collection. Tiers can also be evolved and upgraded with the BREEDING MECHANISM.
3.DEVELOPMENT
It is a special system designed over a single Creator Wallet built on a total of 19 CANDY MACHINES due to the algorithm of the Breeding Mechanism.
We call this algorithm "One wallet to rule them all."
4.CYBORG HOLDER BENEFITS
CYBORG NFTs form the most important building block of DAO mechanisms connected to P2E Gaming and our community.
We would like to indicate the 2 most important items for us from these benefits, the details of which you can find much more on our Roadmap and Website.
Privileges attached to NFT Stake and DAO Mechanism:
– NFT Assets Airdrop
– GOSA Token Airdrop
– P2E Game Early Access
– GOSA Merchandise
– Voting rights in important decisions that will affect the course of the project
5. P2E
– We have established a system that gives players in-game tokens in 6 Different Game Modes.
– We have a game design where passive income can be provided while in AFK state with Idle Game Modes.
– We have set up a two-way system where you can hire your NFT Heroes through NFT Hero Rental service and earn tokens with it or join high tier quests by renting someone else's NFT Heroes.
Discord : https://discord.com/invite/VKg7kDrCXw
Mint : 1.6 SOL
Supply : 8,888
Twitter : @GosaVerse
Website : https://www.gosaverse.io/