Never miss a mint on
Solana

 !

NFT SOLANA Calendar keeps you updated with the most promising NFTs projects released on Solana.

Cutie Friends
12 September 2022 | 10:00 PM
UTC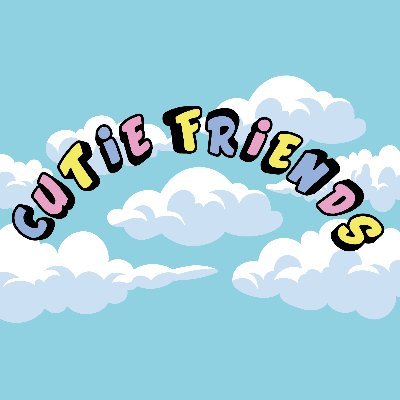 Cutie friends it's a collection full of love and sweetness that will grant you a great reward with a supply of 1500 NFTs
First phase
– Creation and launch of social networks
– Explanation of Cutie friends game
– Launch of the NFT
– Creation of FriendsDAO
– Friends DAO will help choose several development paths of cutie friends game
Second Phase
– Holders with more power in the DAO will have the opportunity to test the game
– implementation of Staking for $Ctie the currency to be used within the game
– start of implementation of $Ctie for DAO Progress
Third Phase
– Implementation of second generation sale called Wild
Holders that have enough $ctie will get it for free
– Having a Cutie Friends and a Wild Friends will give you the opportunity to generate rewards in the Cutie Friends Game.
Fourth Phase
– Game launch with mobile application for Android and IOS devices.
Holder of Wild and Cutie friends will have the opportunity to generate earnings through the game, where will also be added provided assets of the same game which will be distributed among all the Holder who have their NFT in the wallet.
Discord: https://discord.gg/38YPsMVaFf
Mint: 1.25 SOL
Supply: 1500
Twitter: @cutiefriendsNFT
Website: https://cutiesfriends.com/